---
This course is part of the Genomics Education Partnership (GEP) at Washington University in St. Louis.
Students in the course will contribute to a research project on the Drosophila dot chromosomes, in which we will manually annotate genomic segments from Drosophila ananassae and Drosophila biarmipes.
Student work is posted in the Index to Projects.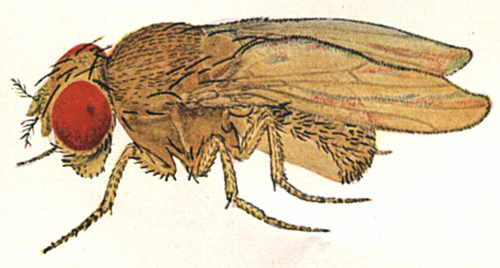 female Drosophila ananassae
Modified from Plate II in The University of Texas Publication No. 4313: April 1, 1943

STUDIES IN THE GENETICS OF DROSOPHILA III.
THE DROSOPHILIDAE OF THE SOUTHWEST
Directed by J. T. Patterson
Professor of Zoology
The University of Texas